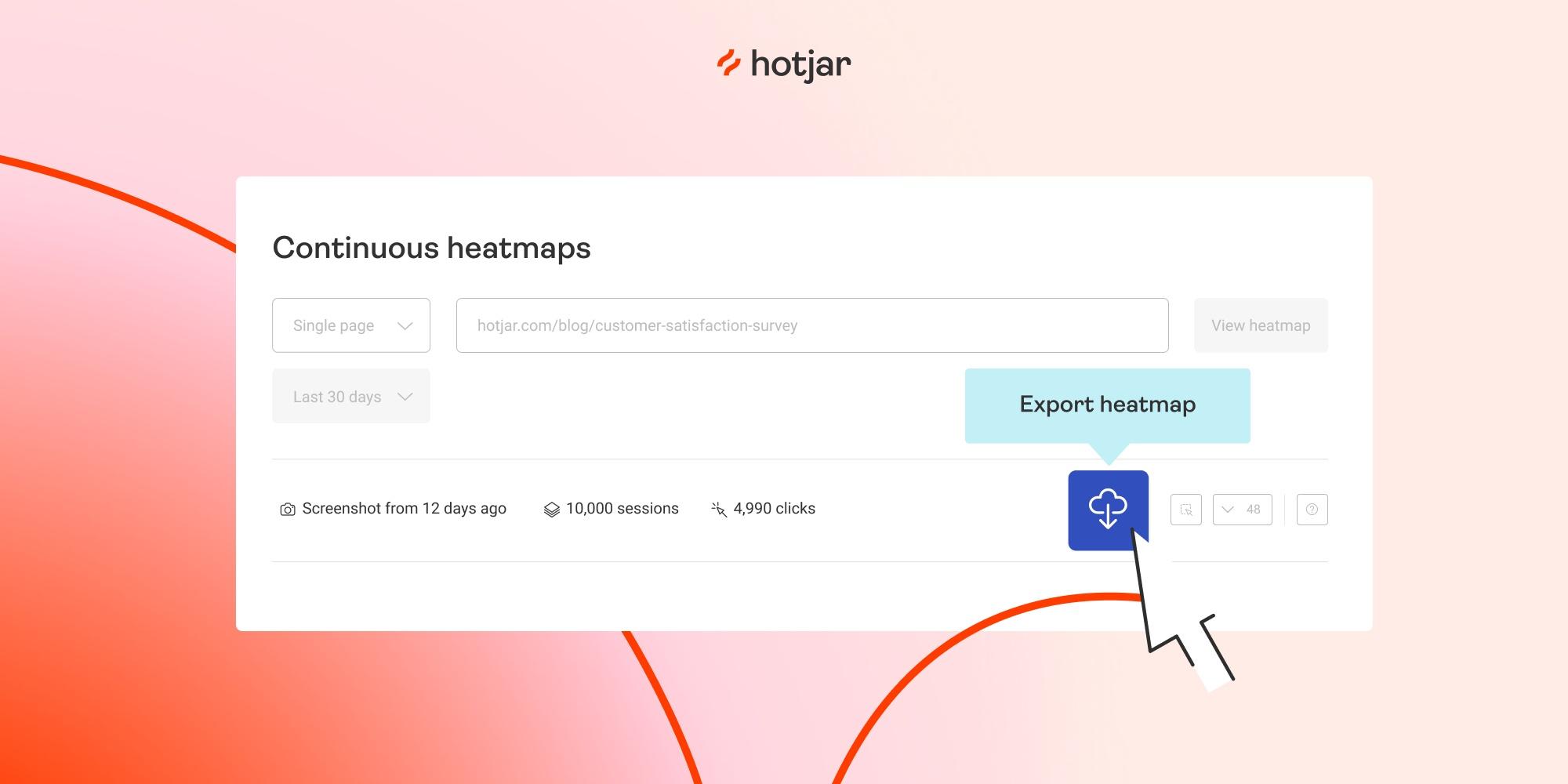 It's no secret that telling a compelling story is the key to getting buy-in to your product proposals. For stakeholders to sit up and pay attention, you need to craft a narrative that's easy to understand and sticks in their minds.
An essential element to telling a story that sticks is backing up your facts and figures with visual insights on user behavior—and our latest update to Continuous Heatmaps can help you do just that.
Now you can download an image of a continuous heatmap—helping you to craft a story that secures alignment and buy-in to your proposals.
Simply click on the download icon in a heatmap report and your JPG will download right away.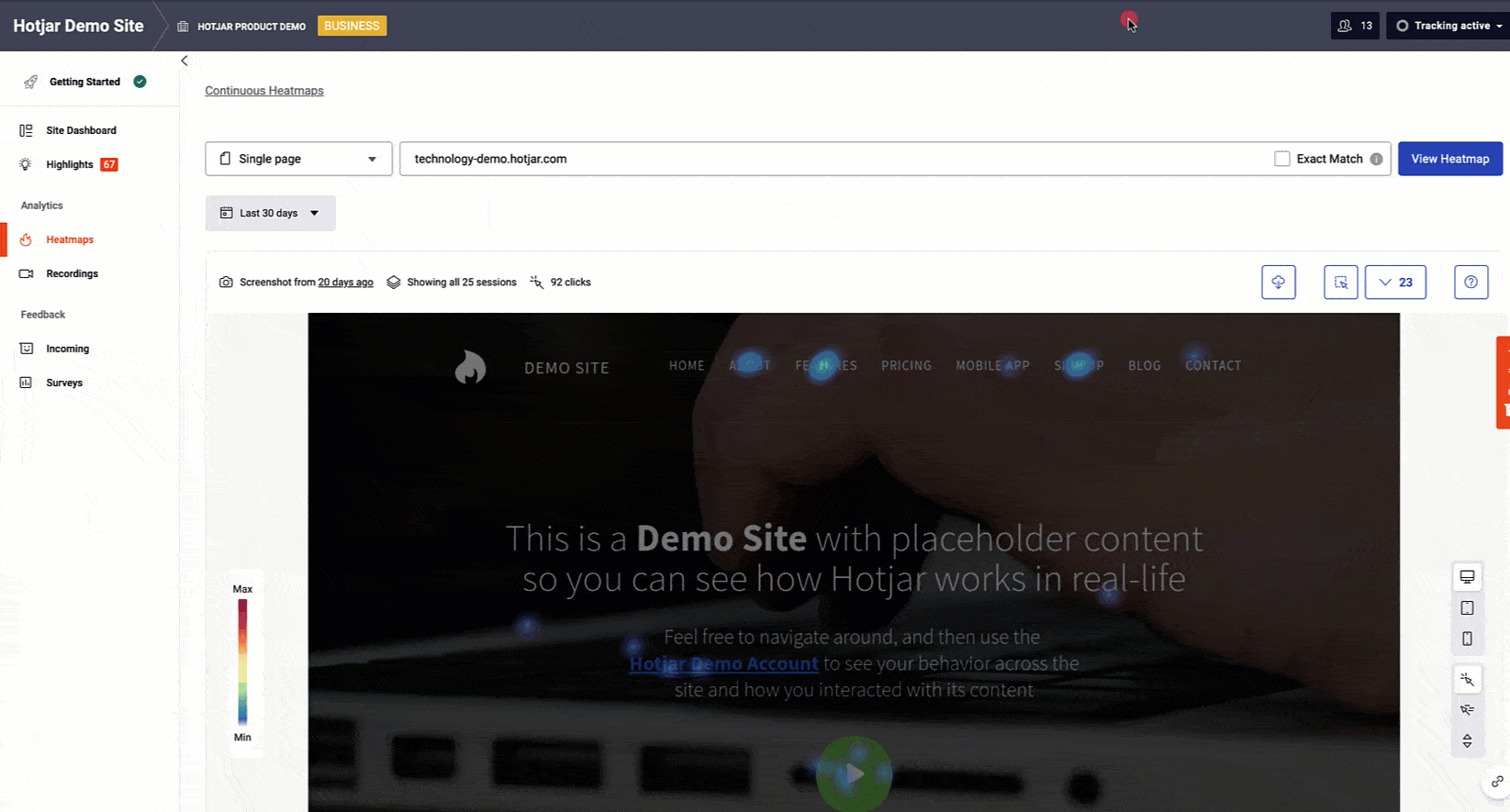 We're working on making it easier for you to sort and share insights with your team, so keep an eye out for some new functionality coming soon.