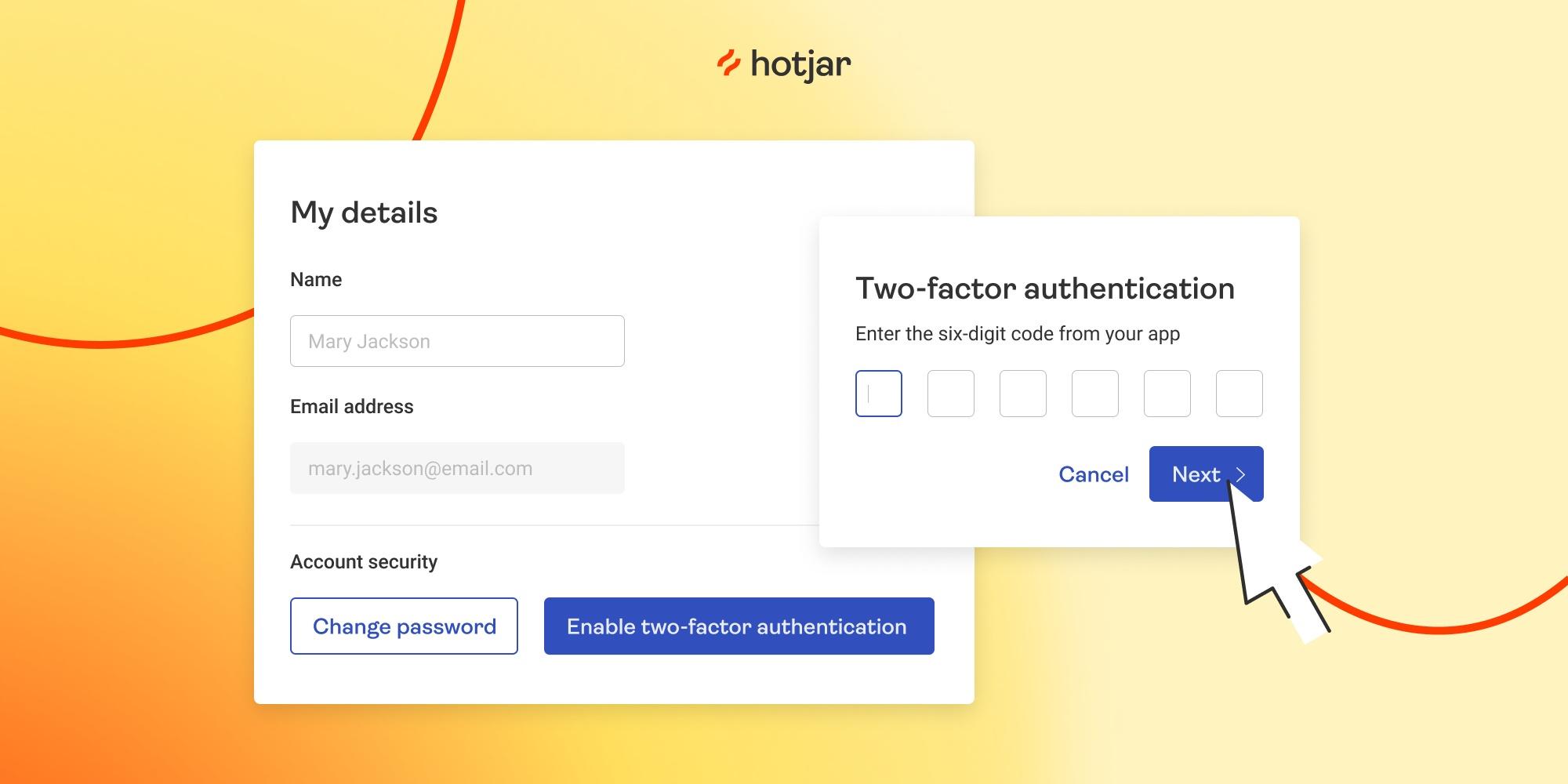 It's an unfortunate reality that there's an ever-increasing threat of our online credentials being stolen by bad actors 🦹‍♂️, and used to access our online accounts. One of the easiest and most effective ways to prevent this, and to secure your potentially sensitive data, is to enable two-factor authentication (2FA) on your online accounts. We're excited to let you know that you can now enable 2FA on Hotjar.
Why do I need 2FA?
Up to now, all you needed to access your Hotjar account was an email address and password, but passwords alone can be vulnerable. This is mostly because lots of us have lousy memories and set passwords that are too simple and predictable, or we have too many accounts and end up recycling the same password for all of them. Sound familiar... ? 🤦‍♀️
How does it work?
Two-factor authentication adds an extra layer of security to your account login by requiring you to enter a one-time password (OTP) generated by an authenticator app on your mobile device. This means that a bad actor would need to know your password and have your mobile device in order to access your account.
How do I set up 2FA on my Hotjar account?
It's super simple to set up:
Log in to Hotjar and go to 'My Details' in the Settings dropdown.
If you haven't already verified your email address, you'll need to do that next.
Download one of these supported authenticator apps.
Click 'Enable Two-Factor Authentication'
Scan the QR code using your chosen app.
Enter the code your app generates and click 'Next'.
Download or print your recovery codes in case you lose your device.
You can find more detailed instructions here.