Saying the right thing at the right time isn't just for job interviews, making small talk at parties, or meeting the in-laws.
It's crucial when you're connecting with your customers, too—especially when their input will inform your team's decisions, help you validate ideas, and improve customer satisfaction.
That's why we're delighted to introduce embedded surveys. Like embedded feedback widgets, you can embed surveys anywhere to connect with customers at relevant moments.
Embed surveys in your site or product to:
Get more specific, in-depth responses

Increase the number of responses

Keep the user experience smooth
How to use embedded surveys
When you're creating a survey, choose 'embedded' as a survey type. You'll be able to choose which page to put it on, and where. Learn more about embedding surveys.
Say your team just launched a new homepage, and your heatmaps and recordings tell you most users don't scroll past 30% of the page.
Embed a survey in the engagement area to ask users what they're looking for, what's missing, and if they have any suggestions to improve the page.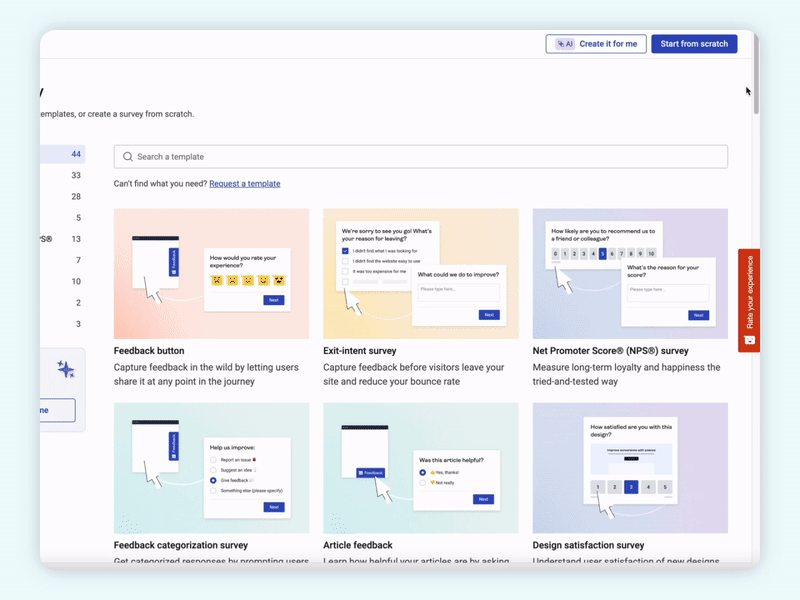 Your survey will be more visible to your target audience, and you'll likely get more specific responses. Then you can generate a survey report with AI to get quick, actionable tips to improve your site.
Need more in-depth insights? Schedule some user interviews via Hotjar Engage to get deeper insights into your homepage messaging and design.
Embedded surveys are now available on Ask Business and Scale plans. If you don't have a Hotjar account yet, get your 15-day free Ask Business trial to try out embedded surveys today.