Hotjar insights. Delivered to your teams in Slack.
Hotjar's brand new Slack integration pushes Hotjar data into your Slack workspace, making it easier than ever to share user behavior insights with your team. We're getting this rolling with Incoming Feedback which can now be sent into your Slack channels. You'll soon be able to forward more Hotjar insights into Slack - it's in the works. 🔨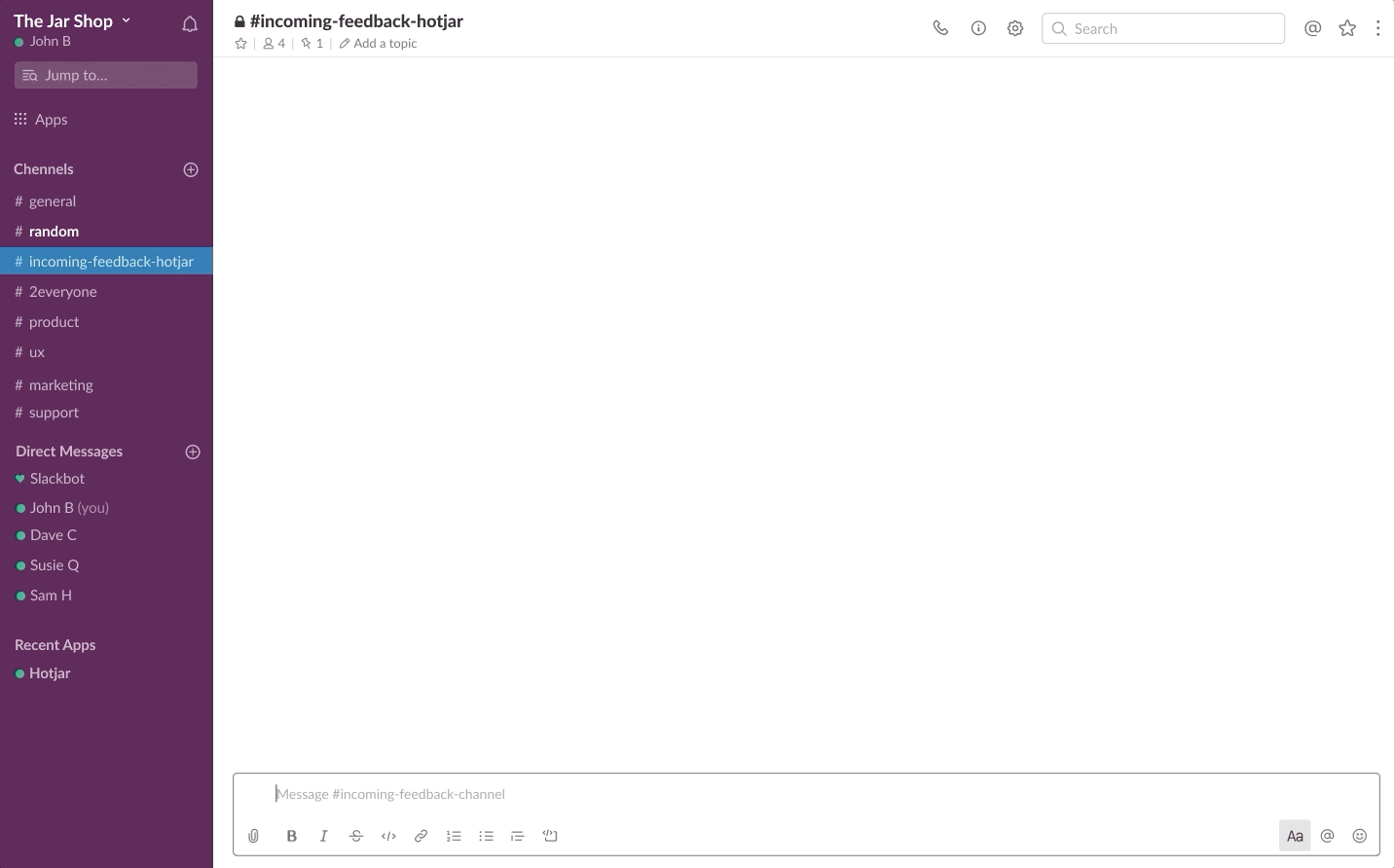 Hotjar insights in Slack?
Forward Incoming Feedback responses to your Slack channels.
Bring your discussions on Hotjar insights straight to your teams.
Respond to critical issues and bugs that users alert you to via Incoming Feedback in real-time.
Instant. Visual. Feedback. 📣 Coming to a Slack workspace near you.
Incoming Feedback widgets give your users an easy way to leave instant visual feedback on your website. Their responses will help you understand what your users love, what they hate, and what usability issues you might have on your site. Get these responses rolling into Slack and you've got yourself and your team a real-time direct line to what your customers feel about your site experience, as they're experiencing it. 🔥
How to forward Incoming Feedback to your Slack workspace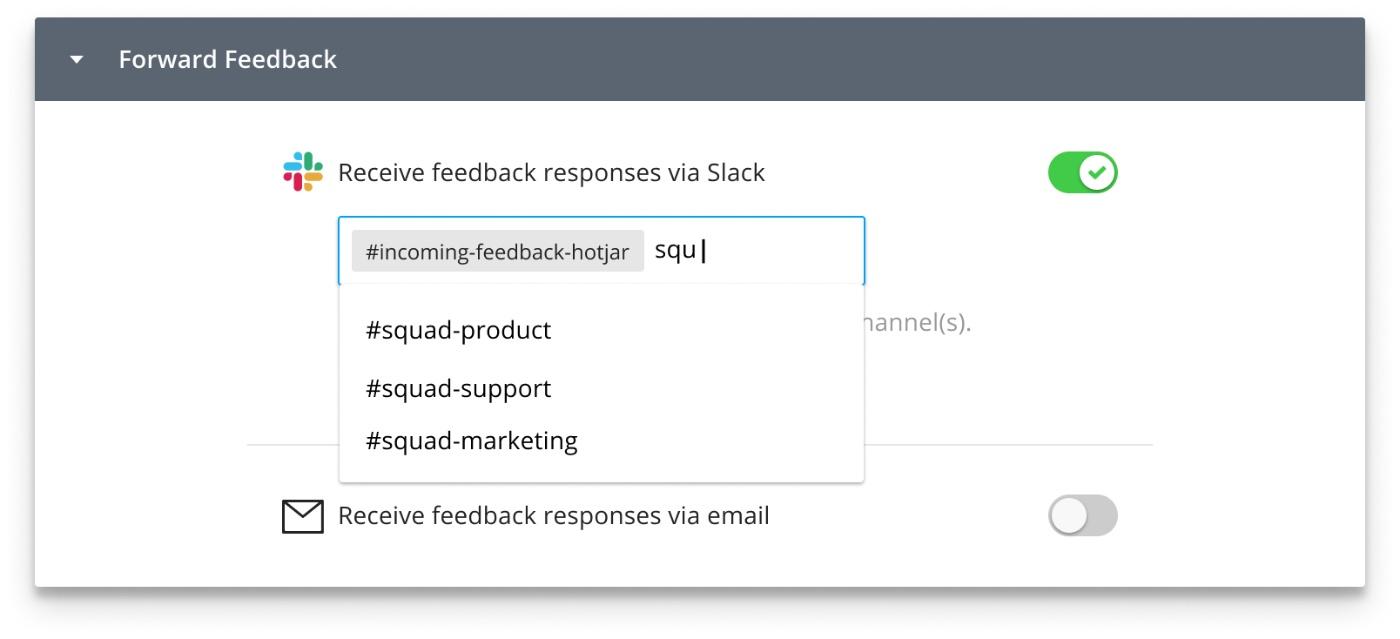 To set up the Slack integration on a new Incoming Feedback widget:
Head over to Incoming Feedback on your Hotjar dashboard.
Hit 'New Feedback Widget' to set up your widget (first time? here's the guide).
When you get to step 5: 'Forward feedback' - toggle on 'Receive feedback responses via Slack'.
Forward Incoming Feedback responses for your existing widgets:
Already got Incoming Feedback widgets running on your site? Go to your Incoming Feedback list, pick a widget, and then hit the 'forward' button on the top right of the responses page (see the image below 👇 ).

💡 Need help getting this integration running? We've got you covered in our Slack integration docs.
Get started with the Slack integration
The Hotjar<>Slack integration is available on Hotjar Business --- which you can trial for free for 15 days, to try out this integration and tons of other advanced features like User Attributes for deeper Recordings insights.
When you're ready to get to it, head over to Incoming Feedback and enable 'forward responses to Slack'. ✅