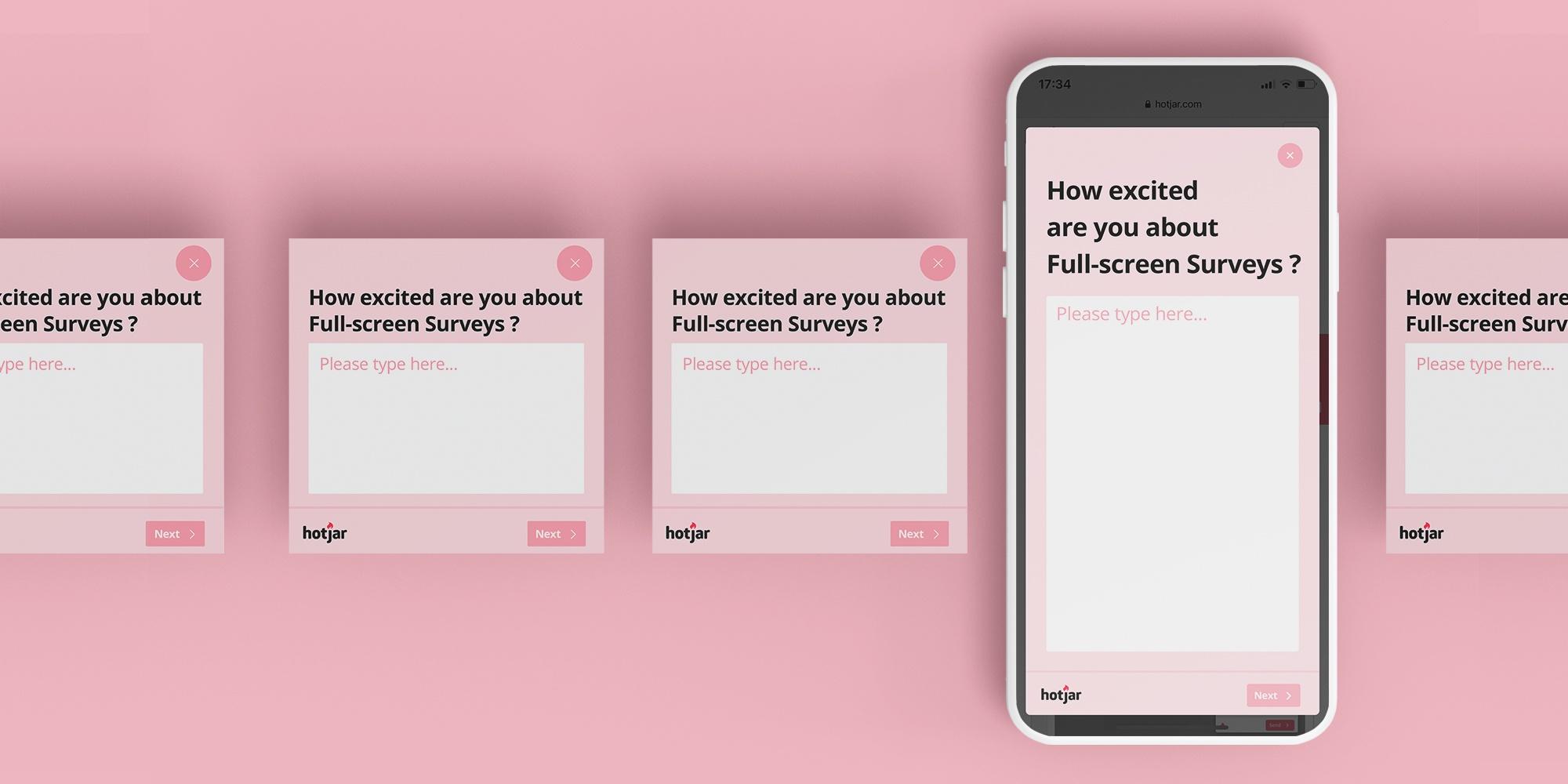 We've added a brand new way to capture visitor feedback throughout the user journey with the newly launched Full-screen Surveys. Now you can roll out the red carpet for your users and give them a seamless, on-brand experience when gathering their feedback.
Full-screen Surveys open up more opportunities for driving engagement and collecting responses, not only on desktop, but on mobile too. 📱 With a bigger pool of feedback, you can validate those niggling assumptions even quicker, and focus on creating a more engaging, goal-orientated user experience.
Let's take a look!
1. A mobile-optimized Full-screen Survey experience
Mobile users are growing hungrier for a great small-screen experience, and Full-screen Surveys can help you achieve just that. By optimizing your surveys for mobile devices, you can collect even more user feedback to help you prioritize issues, or build a business case for your next initiative.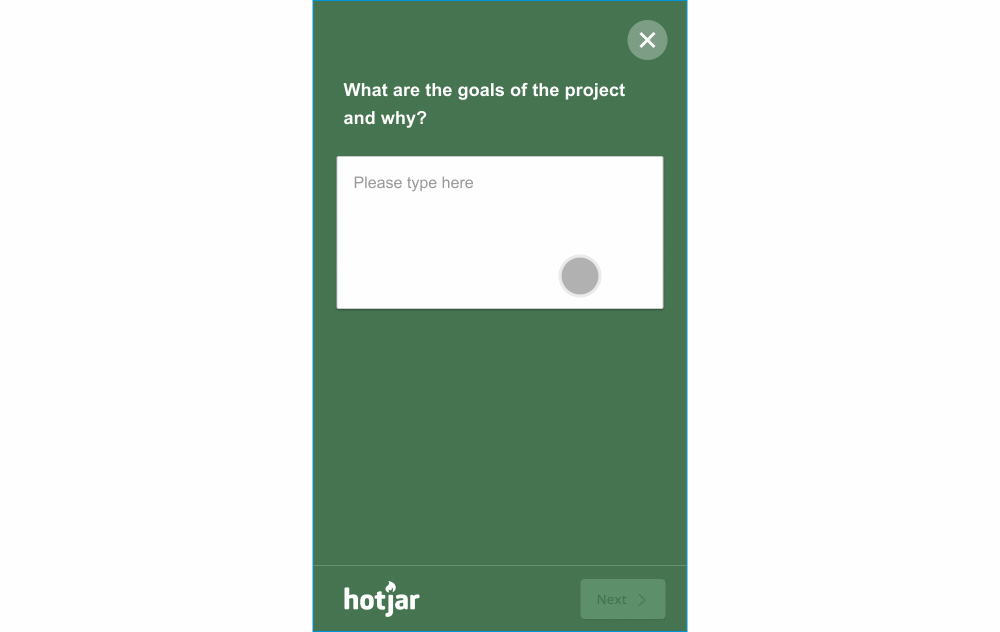 2. There's room for two! Add both Surveys & chat widgets to your site
With Full-screen Surveys, now you can place both surveys and chat widgets on your site at once — so there's no more flipping a coin to see which one makes the cut. Full-screen Surveys allow you to collect feedback at any part of the user experience, without preventing them from contacting your team.
3. Customize Full-screen Surveys so they become part of your brand
Full-screen Surveys are fully customizable so you can add your logo, style it to your brand, and pinpoint exactly where it should appear along the user journey — creating a more consistent on-site experience. Learn more about customizing your surveys.
Using Full-screen Surveys for continuous discovery
Developing solutions to the problems your customer hired your product to solve requires continuous discovery. Full-Screen Surveys can help you to collect the answers you need — so you can create value for your customers, and not just churn out features.
Enable Full-screen Surveys at a targeted point in the user journey for a defined set of users to continuously collect feedback on how easily they can achieve their goals. Gather feedback from your users or simply request an interview, so you can translate their comments into enhancements. Close the loop by running experiments on your latest updates that aim to improve user engagement, and delight your customers.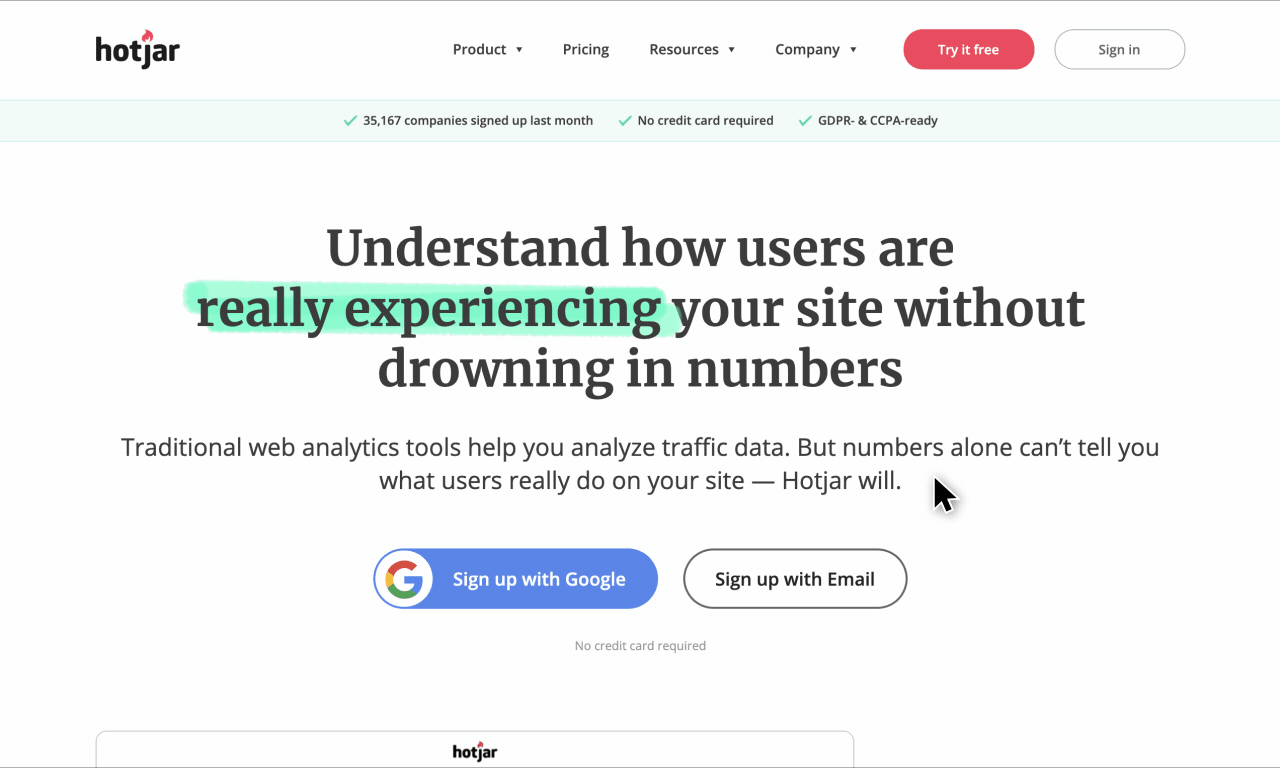 Discover, deliver, optimize, and repeat.
We're exploring lots of improvements to Surveys, and we'd love your input: what would you like to see us add to Surveys? Let us know in this quick survey. Here's how you can create a Full-screen Survey.