Watching user recordings is a great way for product teams to put themselves in their users' shoes. They help you to find issues, prioritize product improvements, and validate if a feature you've released is being used as you intended. Is anything ever really used exactly as you intended...? 🤦‍♀️
User recordings shed light on all of this, but sometimes it feels like you're looking for a needle in a haystack. Only some recordings give you the insight you're looking for (see our update on sorting your recordings by relevance) and it's only certain parts of each recording that contain the really valuable nuggets of gold. That's where our new player timeline comes in.
It's now much easier to skip past periods of inactivity where your user went to make a cup of tea (presumably 🤷) and jump right to the parts where they did something like visit the page you're interested in, u-turn, rage click, or leave feedback.
Here's a (painful) example of how our new timeline helps you jump straight to the insight:
Take the below screenshot of a recording where one of your fellow Hotjar users is, admittedly, having a bad time using Hotjar. This is an example of one of those hopefully rare recordings that's painful to watch, but gives you tons of valuable insight into your user's experience, and forms a crucial part of your product discovery process.
We've split the recording down the middle so it's easier to see.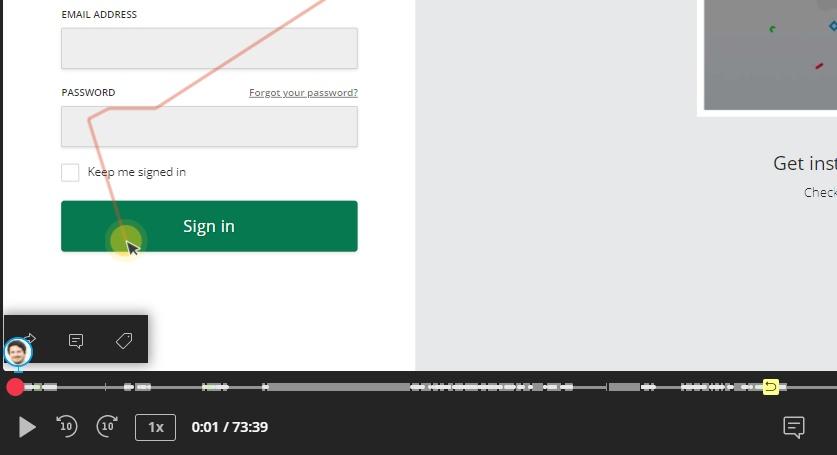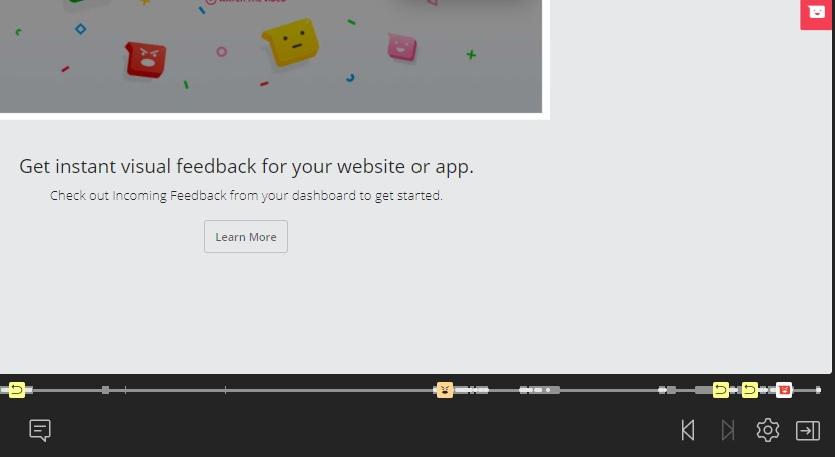 Here's what's changed to help you get to the sometimes cringey but always insightful bits:
We've removed the scrolling markers. They were cluttering up the timeline and scrolling is not as relevant as things like clicking, tapping, or typing. These are all still marked on the timeline.
Periods of inactivity are represented by a thinner line. This makes it easier to skip past the parts that aren't valuable and avoid wasting time. And remember you can always toggle skip inactivity ON to do it automatically.
Pages visited are now shown as sections. When you hover on the section, it will show the URL of the page the user was navigating through.
The really important markers are more prominent. Notice the smiling face of one of our PMs, Sam, where he left a comment alerting the rest of us to the pain that was to follow. There are also yellow u-turn markers, an orange rage-click marker, and a red marker where our user left feedback with (predictably) negative sentiment.
Why not jump into Recordings now and see how quickly you can find insights that help you empathize with your user and inform your product decision-making?