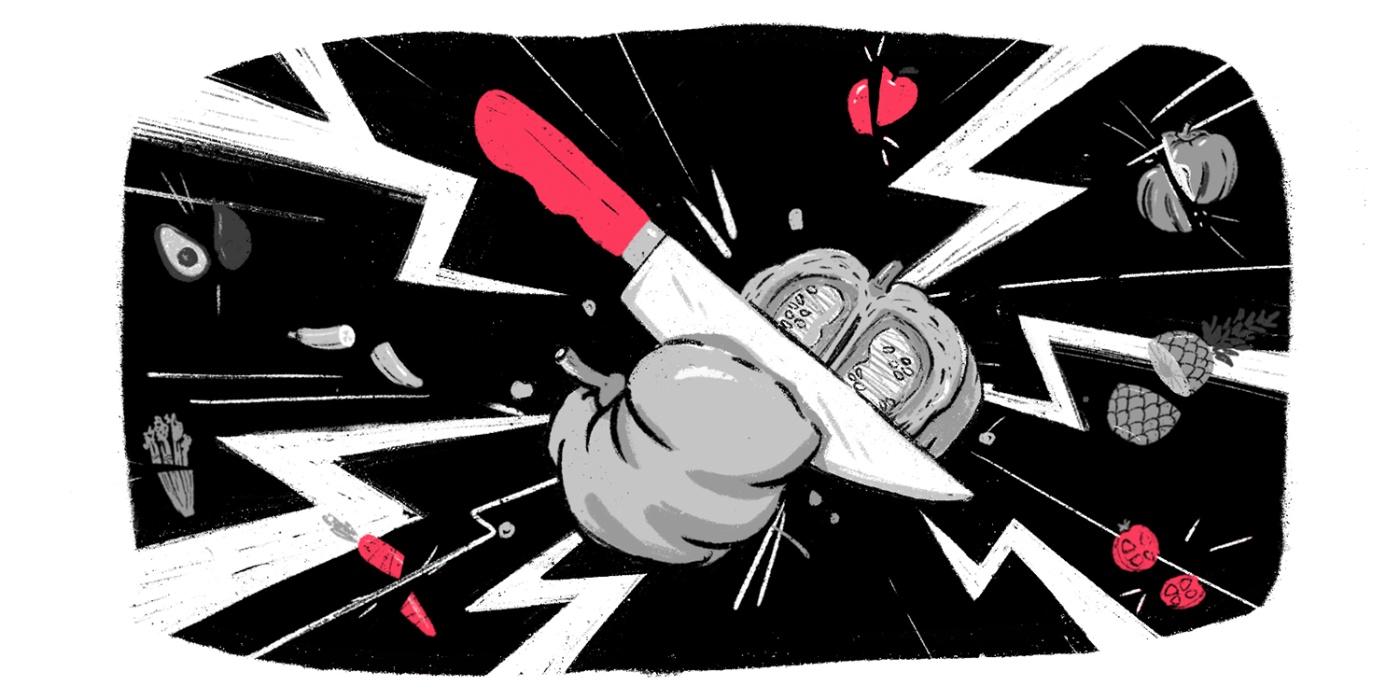 If you're serious about cooking, you don't want a swiss army knife in your kitchen. You want a proper set of kitchen knives. The same principle applies to software tools, and how we're thinking about building Hotjar.
In this update, we reflect on Hotjar's past and look boldly ahead to its future: a sharper set of tools for understanding how users really experience your site and how to provide them with better experiences.
For all the nitty-gritty details, you can read more HERE.
Watch the video and continue reading below for the quick version of the update.
1. Hotjar's way of chewing data is changing: pageviews will soon be gone, sessions will replace them, and this will make using Hotjar a lot simpler.
Hotjar capturing data based on pageviews has limited our product innovation. Pageviews are a static instance of a webpage loading: inherently inconsistent and unreflective of the dynamic experience on a website today. Hotjar's way of working is evolving to capture user sessions: recording a user's visit to your site (a session) and providing behavior analytics based on their whole visit. We will be updating our subscriptions to be based on how many user sessions you want to capture on your site per month.
2. No more 'snapshots' of data filling up inconsistently: Hotjar is heading to Continuous Capture
Manually starting and restarting a 'snapshot' of pageviews to analyze user behavior has been an unnatural step in our users' workflow. There's inherent gaps in this kind of data. With our new Continuous Capture mode of gathering insights, you just need to open Hotjar and all the sessions within your plan's sample will be available to analyze. Less manual work, cleaner data, better Hotjar.
3. Hello Surveys 2.0, goodbye Forms and Funnels
We're merging Polls and Surveys into one more powerful Surveys tool. Adding context to behavior analytics data through user feedback is key to improving site experience and increasing conversions. We're doubling down on the analytical depth of Hotjar's feedback tools.
We're retiring Forms and Funnels. For us to focus on improving Hotjar's flagship tools (Heatmaps, Recordings, our feedback tools) we have had to make difficult decisions and prioritize: Forms and Funnels are underused, and we're open about them not being competitive tools in their space. They're no longer going to be part of the Hotjar toolkit.
4. We're changing the prices on Hotjar's paid plans.
Hotjar's basic plan is staying free forever. We're increasing prices of our two most affordable plans - the Plus plan and the lowest tier within our Business plans - by 10 bucks per month. That's it - nothing crazy or drastic. That's already gone into effect for new customers. For existing customers: we'll be in touch to give you plenty of heads-up of the date new pricing comes into effect.
Read on for the story of why and how we're evolving Hotjar, and more cooking analogies than you can shake a pepper mill at.