Using Hotjar, DashThis' UX team was able to find several small tweaks that could be done in order to help the user navigate through the app.
After having analysed where users encountered roadblocks during the onboarding process, DashThis' UX team discovered that users simply didn't know where to click in order to add integrations. Buttons were not displayed in bold enough colours , and on some smaller screen resolutions, they were completely hidden at the bottom of the page. The list of 30+ integrations itself was also a problem, since it was not displayed in a way that made sense to the user. To fix these problems, the team modified the layout of the list, added a search bar, and incorporated pop-ups, videos, and different types of content to guide the user step-by-step. The buttons were also modified to be bigger and bolder, and to accommodate those with a smaller screen resolution, buttons were added higher in the page. Astrid also simplified a lot of other existing features in order to make the onboarding process easier for users.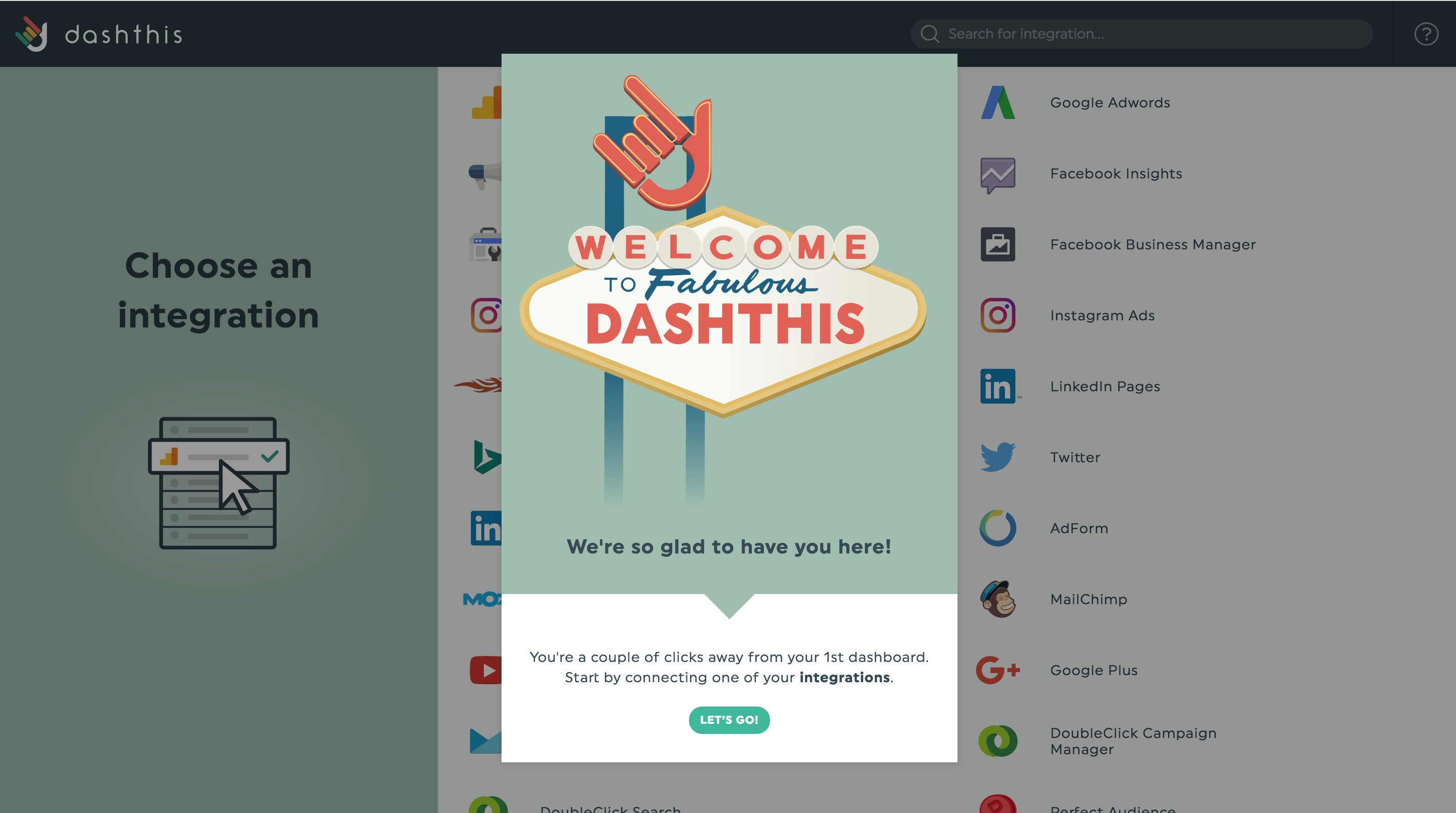 As a result, the completion of the onboarding funnel has increased by a whopping 50% in just a couple of months. The first step alone saw its completion increase by 25%. DashThis' users are overall a lot more satisfied with the tool and give tons of positive feedback. As a matter of fact, since using Hotjar, DashThis saw a 140% increase in customer satisfaction, according to the Net Promoter Score survey sent out at the end of the free trial period. However, even when negative feedback is received, it is now easier than ever to see what to do to fix it, and thus improve the user's experience day after day.
Now, Astrid analyses Hotjar every single week; every Friday, she analyses the users' behaviours on the tool and tries to detect new improvement possibilities. Not only that, but she can now verify all the team's theories and find efficient solutions to issues. Whenever DashThis' account managers have feedback from someone who didn't like or understand some part of the tool, Astrid uses Hotjar to determine if this is a recurring problem amongst other users, and what to do next to solve this.
This is how Hotjar enables DashThis to become the best marketing reporting tool around!